Posted by twin on December 21st, 2005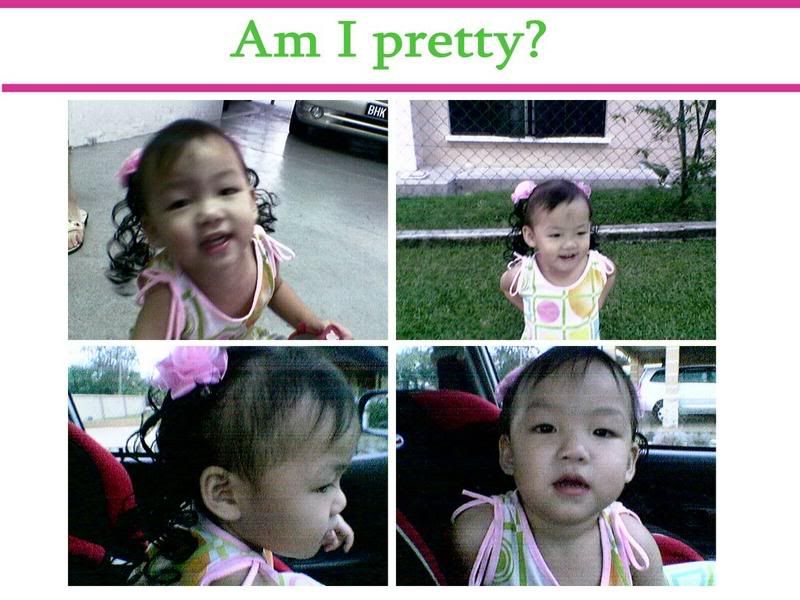 When I picked Princess up today, she was already waiting at the door. And I looked at her .. "Hey! This little girl doesn't look like my daughter. What happened to her hair! She has long curly locks". Princess called me straightaway and said to me "Mummy see my hair .. so nice!" She was so vain - posing for the camera.
Its a shame that her hair can't seem to grow any longer. Would love her to have long hair. Hmm .. I have heard putting olive oil works. Wonder are there any other remedies for hair growth.